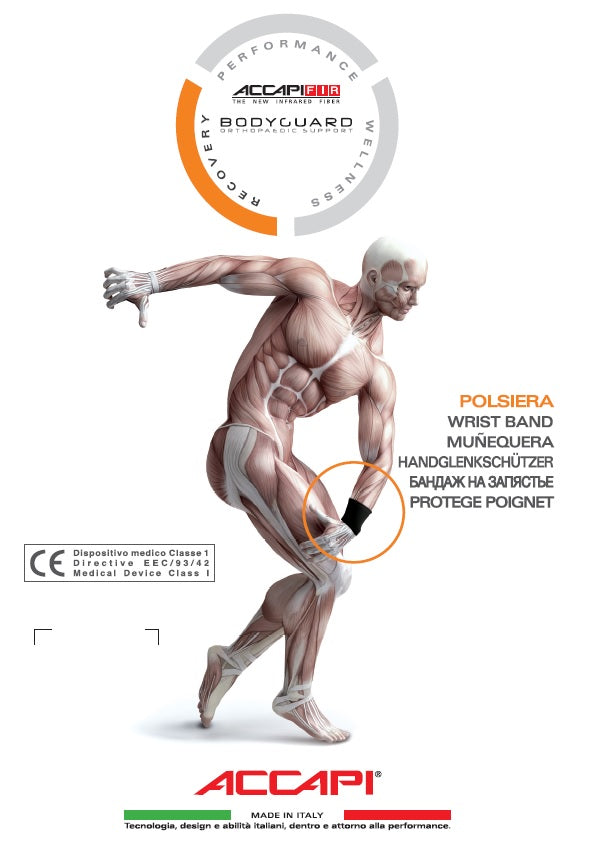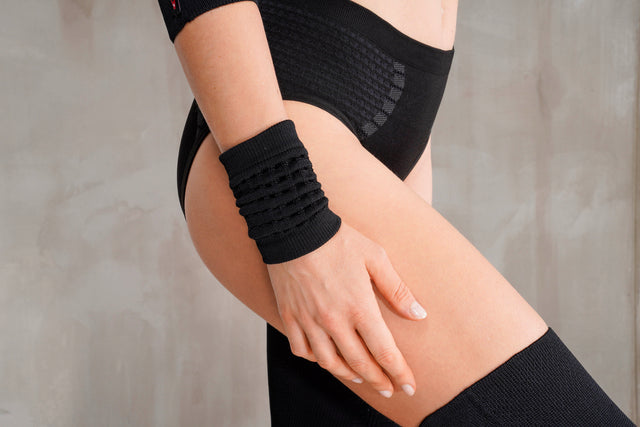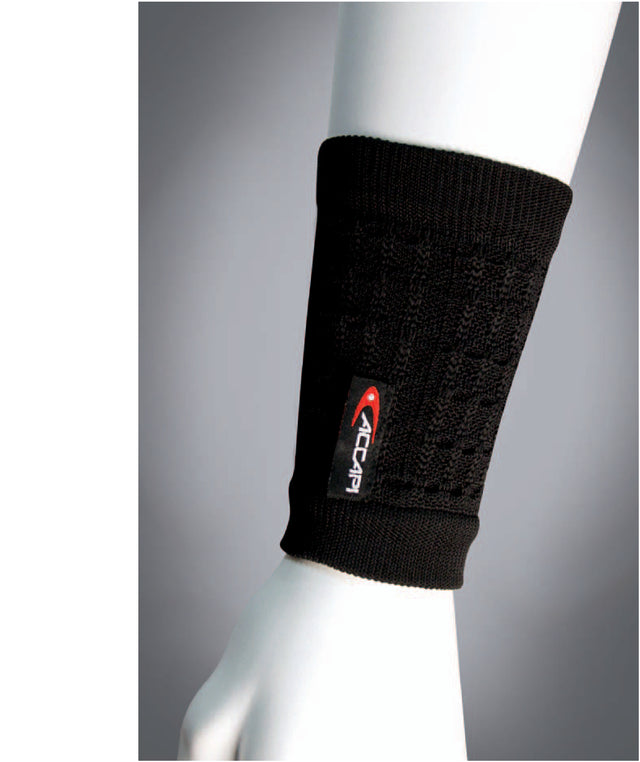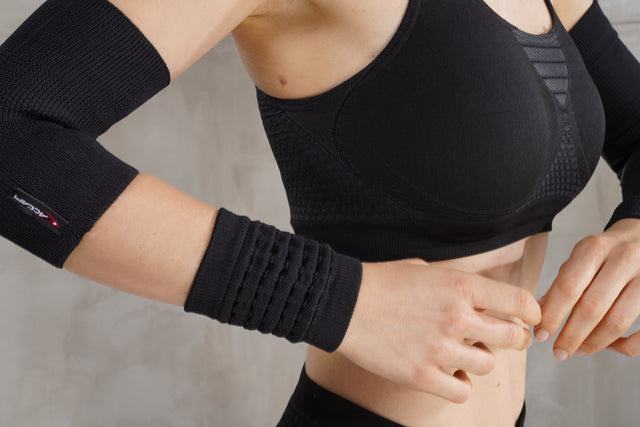 by Accapi
NN338 ACCAPI 遠紅外線手碗護具(一對)
Verification of CE Compliance Medical Device Class I
ACCAPI FIR is a fibre that was developed by harnessing infrared energy emissions in the 4-14μm range: it accelerates intra- and extra- cellular biochemical processes, the inflow of essential nutrients and the elimination of toxins. This enables the ACCAPI FIR fibre to increase muscle oxygenation, optimise thermoregulation and thermogenesis processes, speed up recovery, favour the expulsion of toxins in metabolic waste and combat bad smells thanks to its bacteriostatic activity. Specific research into the characteristics and properties of this fibre have acknowledged its effectiveness on the entire cycle of human activity: from day-to-day to sport activities.
Description
Accapi FIR Wrist Band ( Pair )
Recommended for the treatment of pain due to muscular lesions,
- Tendinitis
- Tenosynovitis
- Rhizarthrosis
- Arthrosis
- Arthritis carpal tunnel syndrome
Preventive phase:
It correctly contains and protects the joint.
Rehabilitation phase:
It is recommended in relieving post-traumatic and post-operative pain, helping to accelerate the healing process.
Prevent relapses:
Helping to restore full muscular functionality.
Origin
MADE IN ITALY
Composition
68% Polyester 27% Polyamide 5% Elastane
Size
Length 10.5 cm / Width  7.5 cm
Washing Method
Routine program with maximum washing temperature of 30°C
Do not bleach
Spread and dry
Can not be turned and dried
No ironing
Do not dry clean
Remarks
For hygiene reasons, once the order has been paid, no return or exchange of merchandise will be accepted.
The pictures above are for reference only. The real object should be considered as final.
Pickup currently unavailable