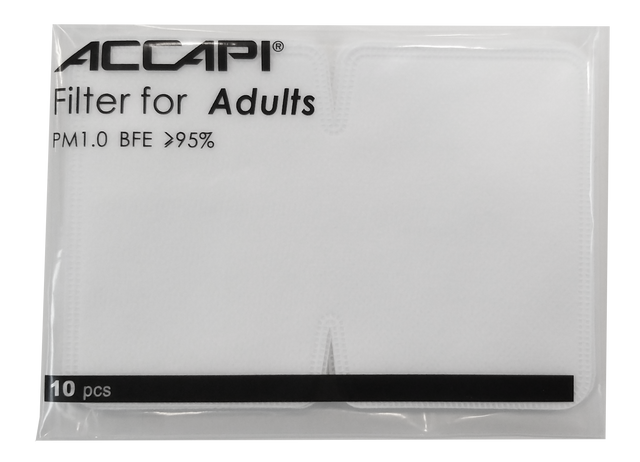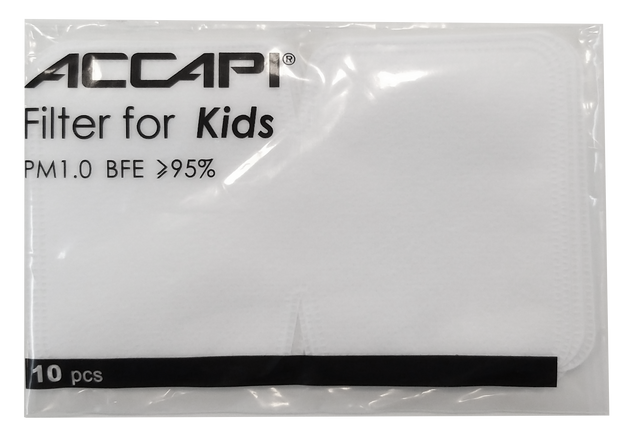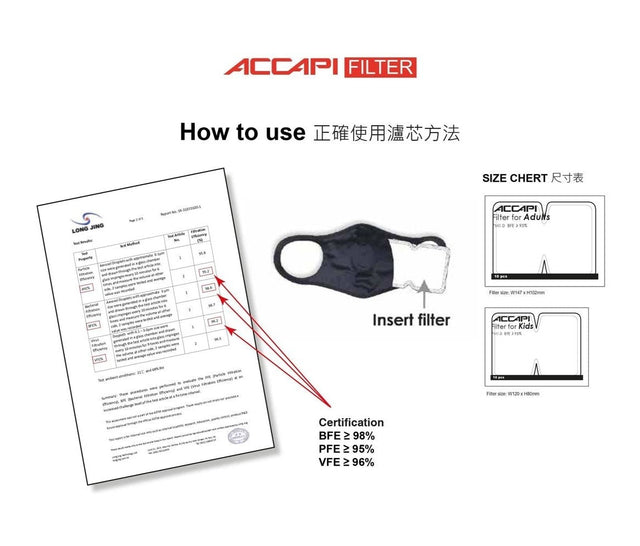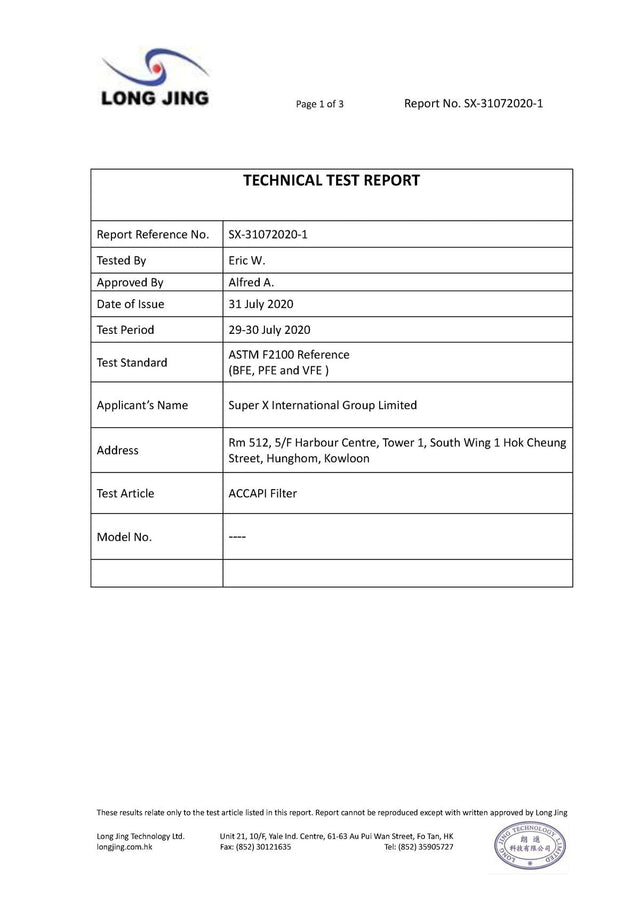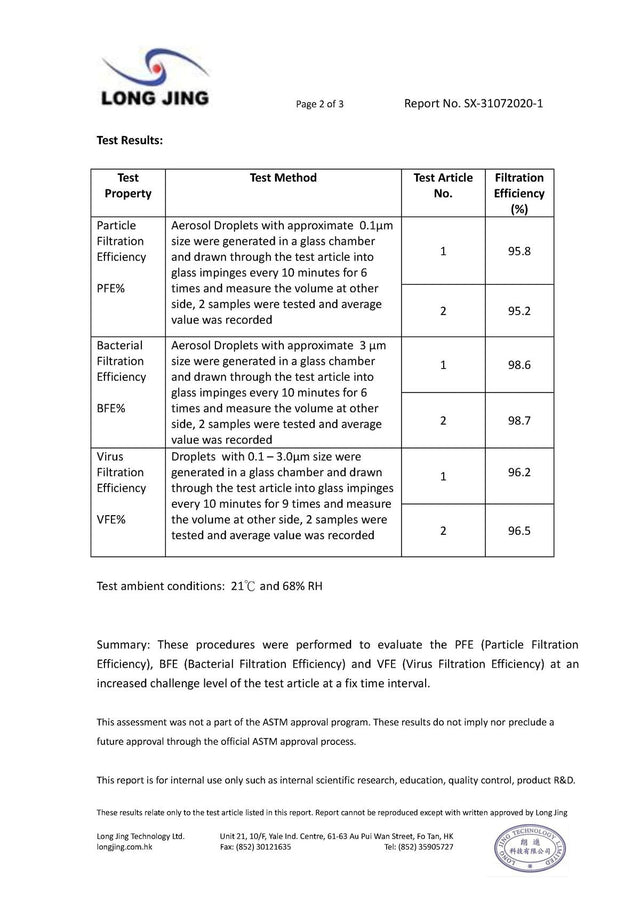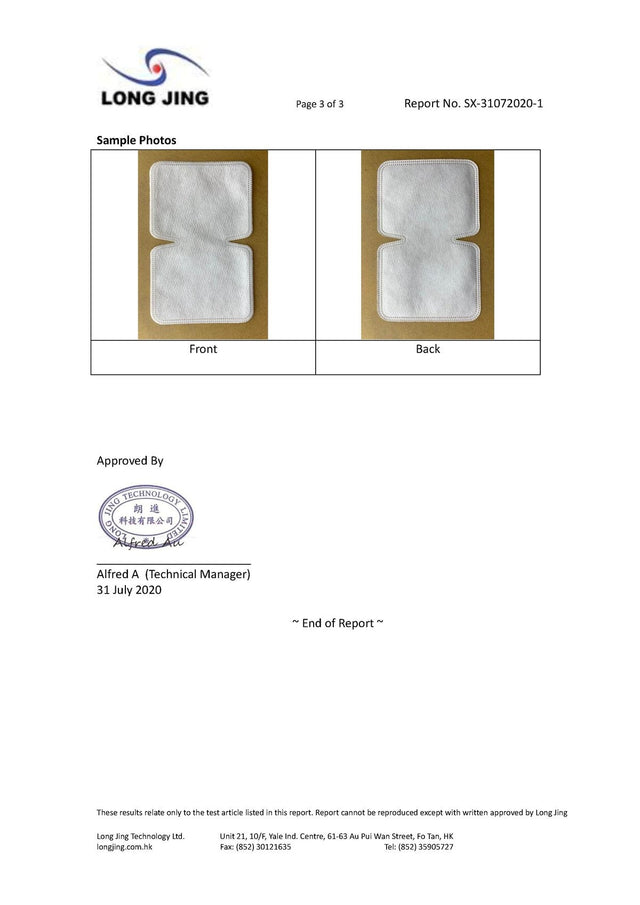 The filter can effectively blocks particles such as fine dust, pollen and fly. Each filter can be used for not less than 4 hours. Can be used with Super X reusable masks.
-  2-PLY filter, 10 pieces/ pack , include 5 packs,  total of 50 filter
- EU standard EN14683:2019 Type IIR
PFE ≥ 95%
BFE≥ 98%
VFE ≥ 96%
How to use Accapi filter:
Put the smoother surface of the filter face to the direction of the mask, and the bottom layer of the meltblown fabric with a coarser texture of the filter faces the direction of the wearer's face. Insert the filter into the inner space of the mask according to the above instruction. 
For hygienic reasons, the filter cannot be cancelled or returned after the order is confirmed.
Pickup currently unavailable