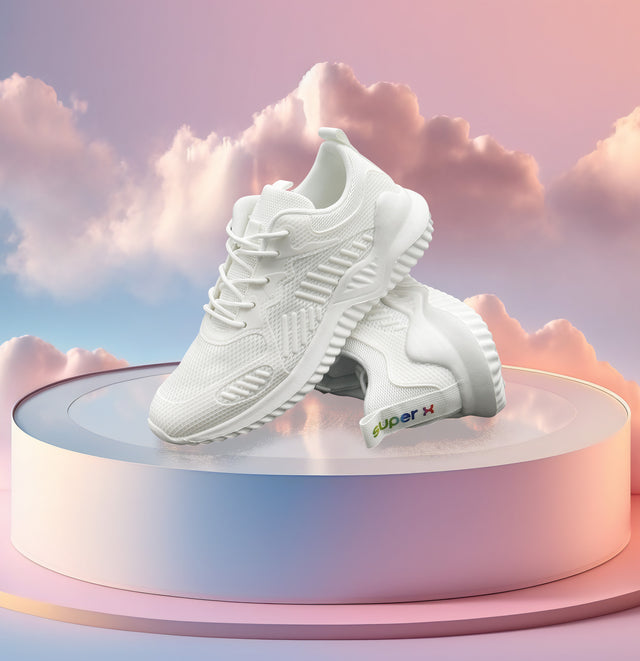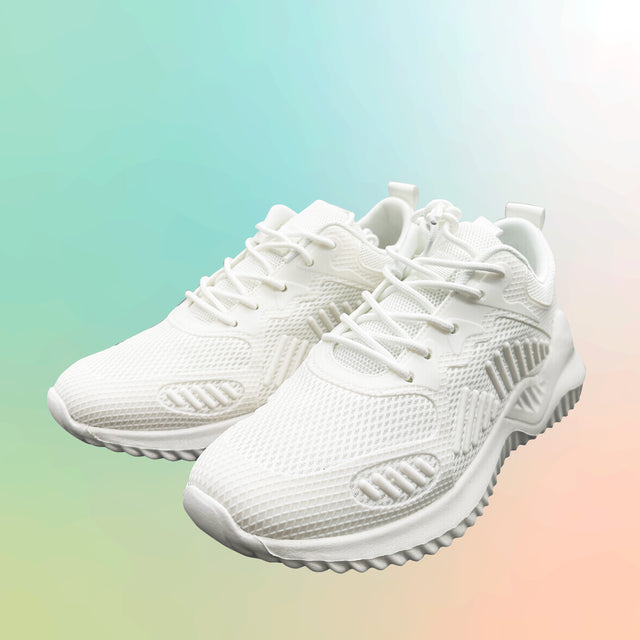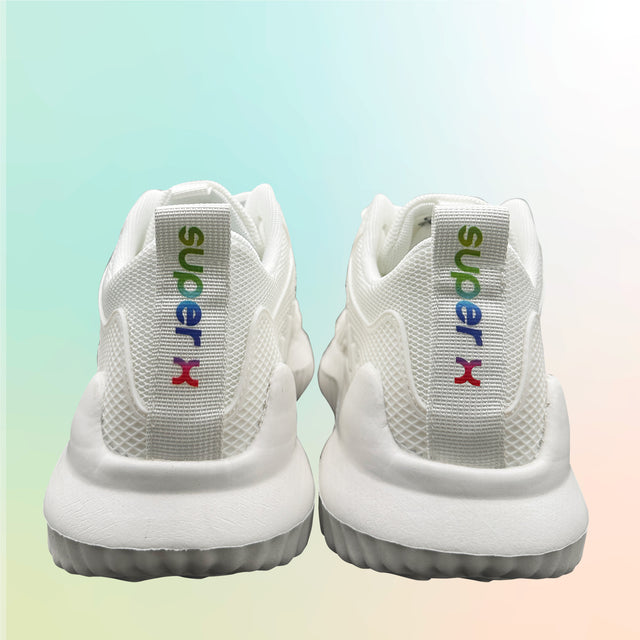 SUPER X launches a new shoe series "SUPER STRIDE"

The design features a white shoe body with a colored SUPER X LOGO on the heel, which is simple and colorful, and uses extremely lightweight materials and structures to reduce the overall weight of the shoe.

The shoe body is made of breathable composite mesh material, which has excellent breathability and keeps feet dry and comfortable.

Special shock-absorbing and stable EVA strips are installed on both sides of the shoe body to provide good stability to protect the foot from twisting or excessive swinging.

The sole is made of Phylon, which has good elasticity, provides better arch support and resilience, and relieves walking impulse.
Pickup currently unavailable